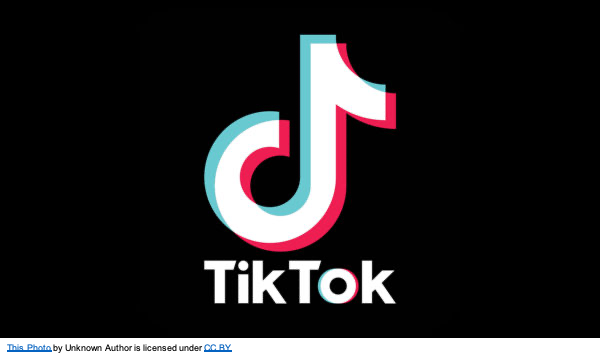 US-China, TikTok, and National Security
By CHHS Extern Arsanious Hanna 
Over the course of the last decade, the United States has been embroiled in a transnational cybersecurity warfare. Washington's concerns with America's cybersecurity infrastructure and integrity is in response to years of intelligence agency whistleblowers and cyber hacks. Whistleblowers such as former Army Intelligence Analyst Chelsea Manning, and former NSA and CIA employee Edward Snowden—who leaked classified information to news media outlets and Wikileaks—illustrate the insider threats posed to American national security. The most recent major cybersecurity disaster is the March 2017 disclosure of classified CIA documents to Wikileaks that included CIA malware, hacking tools, and sophisticated surveillance techniques. In response to recent cyber vulnerabilities, Washington has increased cyber standards and limited foreign-based businesses' access to the American tech industry.
In May 2019, President Trump signed an executive order granting the Secretary of Commerce the authority to block the transaction of foreign-made telecommunications equipment that pose a risk to national security. The executive order was signed to limit the Chinese telecom giant Huawei from gaining access to the American market –preventing Huawei from introducing unsafe telecommunication equipment that seeks to exploit vulnerabilities in communications technology by gathering data and intel on U.S. persons. In a February 2017 Senate Intelligence Committee hearing, senior officials from the FBI, CIA, NSA, and DIA declared that Huawei poses a security threat to American national security, and all Huawei equipment should be avoided to mitigate cyber vulnerabilities, and to prevent Chinese data gathering. Following the advice of the intelligence community, in February 2020, the U.S. Senate unanimously passed a bill to ban the purchase of Huawei equipment with federal funds. On June 24, 2020, the Pentagon placed Huawei on a list of 20 companies that are believed to be owned and controlled by the Chinese military, indicating that the Chinese government could potentially exploit the data and information stored on Huawei equipment. In response to the recent findings, on July 15, 2020, the State Department took action and hit Huawei workers with U.S. visa restrictions for abusing human rights.
Washington's battle with Huawei is part of a larger cyber and data privacy war with Beijing, and China's abuse of internet freedom. The newest development in data privacy war between the United States and China comes as President Donald Trump threatens to ban TikTok in the United States. TikTok is a video-sharing social media application owned by ByteDance –a Beijing based corporation, which has amassed over 2 billion total downloads and over 80 million daily users in the United States alone. On August 3, 2020, President Trump set a deadline for September 15, 2020 for TikTok to be sold to an American corporation, or to be banned from the United States altogether. President Trump's threats come as the trade war between the United States and China escalates, and as the United States closes the Chinese Consulate in Houston. The United States intelligence community has accused Chinese diplomats in the Houston Consulate of engaging in economic espionage and theft of scientific research. According to FBI Director Christopher Wray, "the FBI is opening a new China-related counterintelligence case about every 10 hours. Of the nearly 5,000 active FBI counterintelligence cases currently underway across the country, almost half are related to China." As China becomes a more belligerent actor, its increased presence threatens American national security.
In a July 14, 2020 interview, United States National Security Adviser Robert O'Brien warned that TikTok is getting facial recognition software and potentially sending this intimate data to China to collect biometrics and personal identifiable information on U.S. persons. A primary concern within the Trump Administration is that TikTok may provide Beijing with data and information on the American people to help improve China's social credit score system –a system launched in 2014 that rates people based on their social behavior, spending habits, financial competency, public decency, and other arbitrary habits. These habits are monitored by over 200 million Chinese surveillance cameras, assigning each citizen a score. The lower the score, the less liberties, the higher the score, the more autonomy. Individuals with low scores are not allowed to board trains, purchase cars, receive a loan, or attend certain colleges or universities.
Beijing's Orwellian "Big Brother" system can exploit TikTok's content and data to ascribe a social credit score to Americans living in the United States. In late December 2019, the United States Army followed the Pentagon's guidance and advised all military personnel to delete or uninstall the TikTok application from all devices because of the app's ability to track a person's location, and the app's storage of biometric data which can be conveyed to Beijing. Suspicion over Beijing's exploitation of TikTok data has prompted other global powers such as India to ban the app altogether. More than 20 plaintiffs in the United States have come together in a class-action lawsuit against TikTok over the app's privacy data concerns. China has continued to rank as one of the worst abusers of internet freedom, and if China does not change it digital authoritarianism, then the United States—for the sake of national security—will continue to show opposition to Chinese companies seeking to do business in the United States.
https://www.mdchhs.com/wp-content/uploads/2020/08/TikTok.png
358
600
CHHS Research Assistants & Externs
https://www.mdchhs.com/wp-content/uploads/2018/12/chhs_logo_header.png
CHHS Research Assistants & Externs
2020-08-06 08:39:58
2021-05-03 08:40:57
US-China, TikTok, and National Security