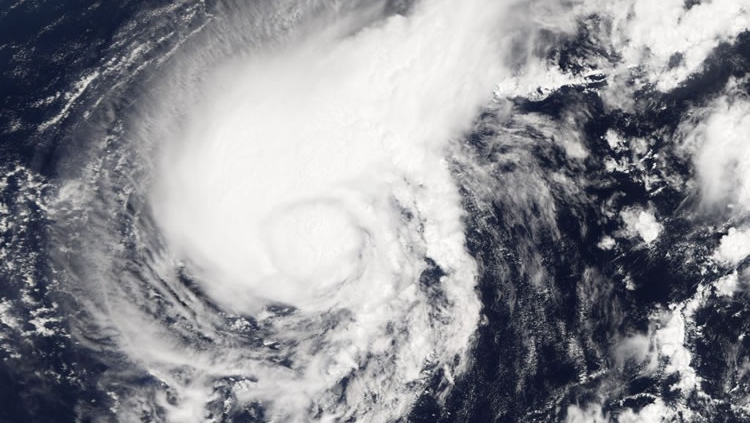 By CHHS Extern Alexander Batton
On August 28th, 2019, a tropical storm strengthened into Hurricane Dorian off the coast of St. Thomas. The storm eventually elevated to a category 5 and tore through the northern Caribbean islands with 200 mph winds and 25-foot floodwaters. Destroying much of the land in its path, Hurricane Dorian left at least 50 people dead, with hundreds of people still missing. The United States experienced the worst destruction in Cape Hatteras, North Carolina. There, towns and islands were flooded, leaving people waiting for help in their attics.
Altogether, the storm is said to have left up to $8.5 billion in damage and therefore will require donations to cover the costs of reconstruction. In anticipation of the charitable efforts, the Department of Justice released a statement warning individuals to be vigilant with their money and to avoid cyber scammers who target Hurricane Dorian disaster victims. The agency says "[u]sers should exercise caution in handling any email with a hurricane related subject line, attachment, or hyperlink. In addition, users should be wary of social media pleas, texts, or door-to-door solicitations relating to severe weather events."
The National Center for Disaster Fraud explains these links often collect login information, infect machines with malware, and swindle victims for money. Similarly, the FCC issued warnings about fraudsters looking to sell fake flood insurance and disaster relief charity scams.
In recent efforts to solicit funds from Hurricane Dorian, people have been posing as news anchors, or even seemingly legitimate charities. One ABC Action News Meteorologist, Denis Philips, made a statement on his official Facebook page that someone had been posing as him online to trick members of social media sites to send money through digital apps. The fake accounts claim that all funds would be directed to a Bahamas Hurricane Relief Site. Furthermore, FEMA warns of other scams that include fraudulent house inspections, building contractors, and fake state aid.
Unfortunately, these fraudulent efforts come as no surprise. During Hurricane Katrina, the FBI discovered nearly 4,600 websites advertising relief to victims, most of them were suspected to be fraudulent. To address similar scams after Hurricane Katrina, the Justice Department established the National Center for Disaster Fraud. Currently, the FTC advises everyone to report discovered scams to ftc.gov/complaint.
If you would like to donate to a relief fund, there are many verification tools available, including Charity Navigator, Charity Watch, GuideStar, and the Better Business Bureau's Wise Giving Alliance. Art Taylor, of the Wise Giving Alliance adds, "[d]onors should watch out for newly-created organizations that emerge that are inexperienced in addressing disasters or may be seeking to deceive donors at a vulnerable time." In the aftermath of Hurricane Dorian, people are more vulnerable than ever to cyber scams and phishing attacks. Internet users need to be careful of their online activity and take the appropriate steps to avoid an attack.
https://www.mdchhs.com/wp-content/uploads/2018/09/Hurricane-Harvey-1.jpg
500
750
CHHS Research Assistants & Externs
https://www.mdchhs.com/wp-content/uploads/2018/12/chhs_logo_header.png
CHHS Research Assistants & Externs
2019-09-20 07:51:43
2021-05-03 08:42:33
Hurricane Dorian and Cybersecurity