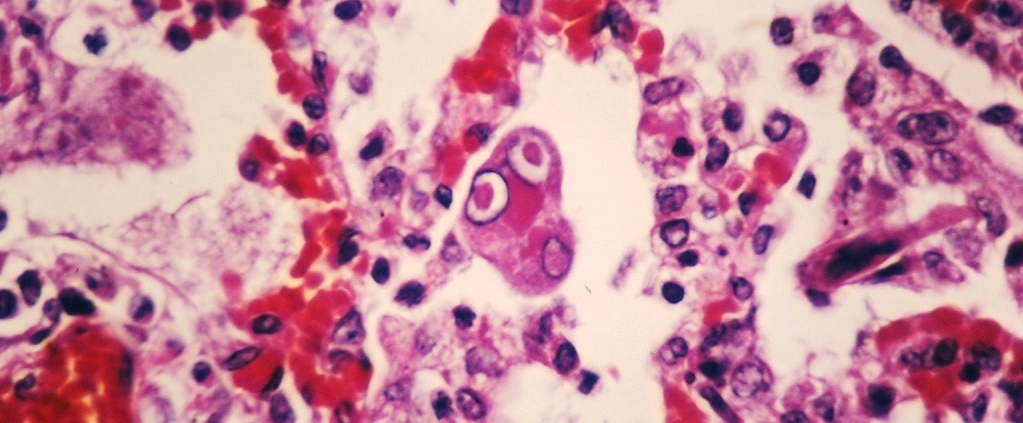 An Update on the Measles Outbreak in Maryland
Hassan Sheikh is a Law & Policy Analyst for CHHS, and works full-time assisting the Baltimore City Department of Public Health. 
Measles can present in a patient anywhere between 10 to 14 days after initial exposure to the virus. Symptoms can include fever, dry cough, runny nose, sore throat, inflamed eyes, or a skin rash. Although cases have become rare due to vaccination efforts (with the United States averaging about 60 cases of measles a year from 2000 to 2010), the CDC has reported 555 individual cases of Measles between January 1st to April 11, 2019, in over 20 different states.
Measles outbreaks, defined as 3 or more cases, are currently ongoing in New York State (Rockland County), New York City, Washington, New Jersey, California (Butte County), and Michigan. The majority of individuals who developed measles were unvaccinated.
Measles is highly contagious, and can be found in the air after an infected patient coughs or sneezes. The virus can remain contagious on surfaces for up to 2 hours; an individual can spread measles from 4 days before to 4 days after the signature rash develops. Any person who is in close contact with someone who has measles should be notified of the exposure, determine if they are susceptible to getting the disease, and receive treatment if necessary. A vaccination given within 72 hours of measles exposure may provide some protection from developing measles in some cases.
Measles can be prevented with a measles vaccine. Two doses of the vaccine are recommended for children, starting at 12 to 15 months of age. In Maryland, all school children in Kindergarten through Grade 12 must be vaccinated.  Women should not get the vaccine if they are pregnant, or plan to get pregnant within 4 weeks after getting the vaccine. For more information regarding the vaccine, please click here.
If you suspect you may be in contact with someone who has developed measles, please contact your doctor or local health department immediately to be tested. The Baltimore Sun reports that anyone who has visited the following locations at these times may have been exposed;
4000 Old Court Rd in Pikesville on Sunday, April 14 from 10:30 a.m. to 1:30 p.m.
Market Maven (1630 Reisterstown Road, Pikesville) on Sunday, April 14 from 11:45 a.m. to 2:30 p.m.
Seven Mile Market (201 Reisterstown Road, Pikesville) on Sunday, April 14 from 12:45 p.m. to 3:15 p.m.
There have been two clinics in Baltimore wherein the measles vaccine was administered without cost to concerned individuals. There is no current word on whether there will be another clinic. Additional information regarding measles, including instructions on what to do if you think you may have been exposed can be found here.
https://www.mdchhs.com/wp-content/uploads/2019/04/Measles.jpg
682
1023
Hassan Sheikh
https://www.mdchhs.com/wp-content/uploads/2018/12/chhs_logo_header.png
Hassan Sheikh
2019-04-18 09:18:28
2021-05-03 08:43:09
An Update on the Measles Outbreak in Maryland