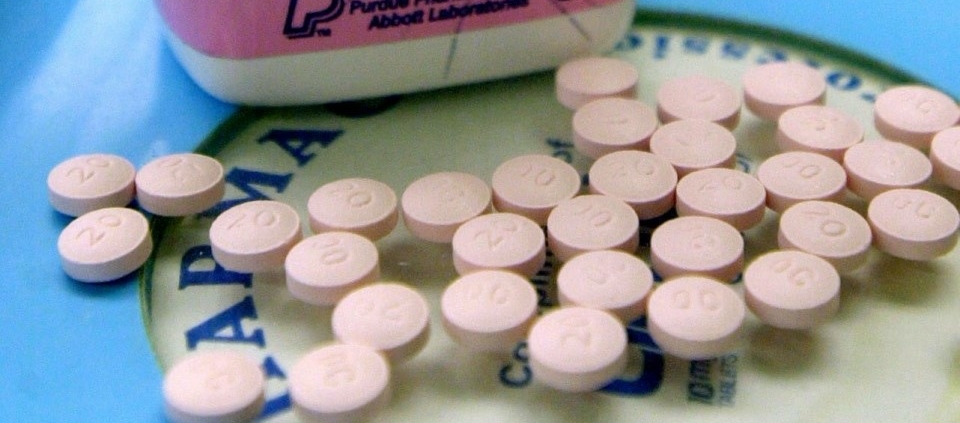 By CHHS Extern Kyla Kaplan
The CDC reported in 2018 that the drug OxyContin (oxycodone) is one of the top opioid drugs used in this country, and often leads to cases of overdose and/or death. As lawsuits against Purdue Pharma, the company that developed OxyContin, solidify, new information has surfaced that Dr. Richard Sackler, a member of the family that founded and controls Purdue Pharma, was involved in spreading false information.
These lawsuits are far from over as our country continues to worry about the opioid crisis. On October 26, 2017 President Trump declared the "opioid crisis a national public health emergency under federal law." However, in order to see change, the company and its' leaders who fostered this epidemic must take further responsibility for actions that were intentional and lead to an abuse of this opioid.
OxyCotin, which was developed in 1995 and launched in 1997 by Purdue Pharma, is a strong narcotic that is used to relieve pain, but it also heavily abused recreationally. Since August of 2018, at least 27 states – interestingly Maryland is not one of them- have decided to fight this epidemic and go after Purdue Pharma for misleading marketing campaigns and minimizing the seriousness of the drug.
Sackler appears to have intentionally not corrected the false impression among medical professionals that OxyCotin was weaker than morphine. He seemed to do this due to the fact that the false information being spread was "boosting prescriptions – and sales."
Back in 2007, Purdue Pharma settled with the government and plead guilty to "misbranding OxyCotin." They were forced to pay over $600 million for the criminal damages.  Purdue Pharma admitted that they understood the risk of addiction and the strength of OxyCotin. Nonetheless, this guilty plea was largely overlooked by public opinion as the sale of OxyCotin continued to increase over the next several years.
Further, Purdue Pharma's culpability in the opioid epidemic was largely forgotten until 2018 when a copy of a confidential Justice Department report showed that federal prosecutors who were "investigating the company found that Purdue Pharma knew about "significant" abuse of OxyContin in the first years after the drug's introduction in 1996 and concealed that information."
Now, information that Sackler supported and aided in the decision to suppress the truth about OxyCotin is being made public. An email exchange between Sackler and Michael Freidman, the head of sales and marketing and the person who came to Sackler and received input on the decision not to correct the false information, is now surfacing.
In the email exchange, Friedman wrote to Sackler:
"It would be extremely dangerous at this early stage in the life of the product…to make physicians think the drug is stronger or equal to morphine… we are well aware of the view held by many physicians that oxycodone [the active ingredient in OxyContin] is weaker than morphine. I do not plan to do anything about that."
Sackler responded that the "agreed" with Friedman and let the myth continue.
This exchange, along with other comments made by Sackler, are now being requested as a result of lawsuits being filed by "hundreds of cities, counties, states, and tribes" against Purdue Pharma. These suits all revolve around the drug, and more specifically, the Sackler family's history of misleading medical professionals, and in turn patients, about the strength and thus recommended dosage of the drug. An example of one of these lawsuits is the Massachusetts complaint, which was made public in January 2019 and exposed the Sackler's involvement, particularly Richard Sackler, in the way that OxyCotin was marketed to the public.
Purdue Pharma continues to support the Sackler family. The Sackler's and Purdue Pharma maintain that "…the company accurately disclosed the potency of OxyContin to healthcare providers" and on the label of the drug it is "made clear that OxyContin is twice as potent as morphine."
https://www.mdchhs.com/wp-content/uploads/2019/03/Oxycontin.jpg
540
960
CHHS Research Assistants & Externs
https://www.mdchhs.com/wp-content/uploads/2018/12/chhs_logo_header.png
CHHS Research Assistants & Externs
2019-03-07 15:37:07
2021-05-03 08:43:10
Updates on the Purdue Pharma Saga: Founding Family Member Dr. Richard Sackler Went Along with Plan to Conceal Drugs' Strength